The other attractive destinations in Moc Chau
2015-09-24T04:24:40-04:00
2015-09-24T04:24:40-04:00
http://houaphanhtourism.com/en/news/moc-chau-tourism/The-other-attractive-destinations-in-Moc-Chau-131.html
http://houaphanhtourism.com/uploads/news/2012_10/hoa-hau-bo-sua-11.jpg
Houaphanh Tourism
http://houaphanhtourism.com/uploads/logo_on_blue-300x300.png
Tourism routes and destinations(2) Monument Uncle Ho - JSC Moc Chau Dairy Cattle Breeding - Moc Chau Tea Company - Five cave On village - Moc Suong Tea Company – Doi village, Hoa village.
1. Uncle Ho Monument
(Monument Rated Provincial 2004): The mark on history - on date, Uncle Ho visited and told with officers, soldiers, workers in Moc Chau farm.To show their respects to Uncle Ho and the revolutionary tradition of education for the younger generation of all ethnic Moc Chau. The relic was started on 8/5/2009 and inaugurated on 12/7/2010. Relic was born not only a testament to the growing development of Moc Chau from the date of Ho uncle to visits, but also pride, source cheer for all people to actively participate in the campaign to study and make follow the moral example of Ho Chi Minh.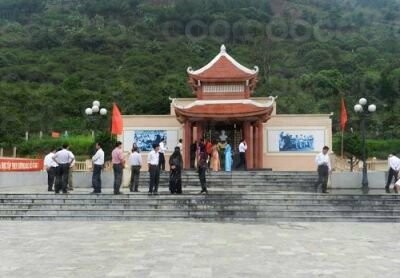 2. Moc Chau Tea Company:
with an area of ​​about 3000 hectares have different types of tea as: Shan tuyet tea, Oolong tea, Bat tien tea ... The green tea hills, immense attached to the lives of people here and become one of the symbols of Moc Chau plateau.
Here, visitors can participate in extremely interesting agri-tourism program. Self-picked tea properly, visit the tea production process and sat sipping hot, tangy tea cups.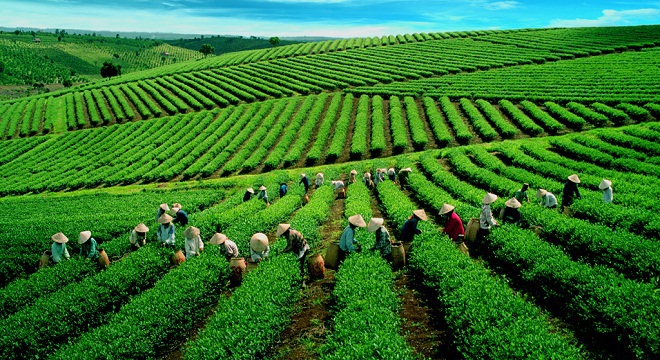 3. Five cave On village
(Co Do, Nong Truong Moc Chau town): Caves Rated provincial heritage in 2008. As a beautiful landscape, with 5 cave system synonymous with the theory five elements: Venus, Jupiter, Mercury, Mars, Saturn, glittering stalactites in caves, plentyful imagery tectonic nature through thousands of years. The cave is located in the pristine forests of the cool and fresh climate, must go along the small paths. If you want to explore all the caves, it takes about a day for you to take many times to climb and move on the path through the forest which is steep and narrow. However, you need good physical fitness, and have a little experience traveling by road in the caves hardly moving, just matching types of tourism trekking.
4. Moc Suong Tea Company:
the attractive destination for tourist to Moc Chau. With over 30 hectares of tea with elevations up to 1270m, to appropriate with the climate and soil that have given us a kind of oolong tea high quality about materials and totally natural. Also to be processed in modern technology that has produced tea products have pure-natural flavors and reached a purity like as the most exquisite mist that was natural gift for Moc Chau plateau. Guests will experience as a worker picking tea and sightseeing processing Taiwan Oolong tea.
5. Doi village
(Tan Lap commune): From the Nong Truong - Moc Chau town, to follow the path of Tan Lap Commune about 30km, you will reach the Doi village. Village has nearly 293 households of Thai ethnic, mainly living by growing tea and dairy cow. Now in the Doi village have many models of community tourism stilts houses with wide, airy campus that is surrounded by an orchard and fishpond create a feeling of serenity, tranquility.
Come with Doi village, you'll have the opportunity to cook with the Thai national dish with available ingredients in the garden, watch the entertainment program by performing arts team of village ... In addition, tourists can spend experiences the daily life together local people, such as: picking tobacco in forest, tea pickers; climb mountain; dairy care; catching fish stream, harvesting vegetables produce follow season such as: apricots, plums, peaches, corn, rice, ... or visit the nearby attractions such as: Trung Xa, Phay Don tomb to known more historical, cultural community resident in this land.
Source: MANAGEMENT BOARD OF MOC CHAU TOURISM ZONE
Note: The above article reprinted at the website or other media sources not specify the source https://mocchautourism.com is copyright infringement
Newer articles
Older articles