The painting of Winter in Moc Chau Plateau
2015-12-06T21:36:12-05:00
2015-12-06T21:36:12-05:00
http://houaphanhtourism.com/en/news/moc-chau-tourism/The-painting-of-Winter-in-Moc-Chau-Plateau-139.html
/themes/fantasticity/images/no_image.gif
Houaphanh Tourism
http://houaphanhtourism.com/uploads/logo_on_blue-300x300.png
Still bright yellow color of wild sunflowers, but Moc Chau painting has pure point color of white cauliflower and red flowers of the strawberries season.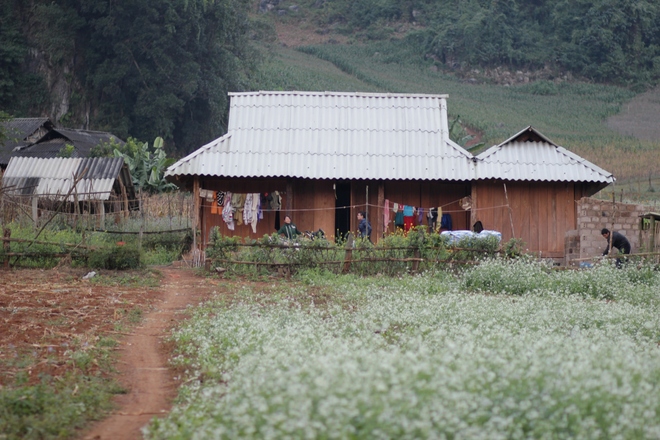 White Cauliflower seemed to be unique "specialty" of Moc Chau winter days. Still blooming in late November, but at this point you can still indulge in white immense wealth of flower fields in many villages in Moc Chau.

On the journey of discovery, not difficult to catch sight of the horses lagged pack. After shipment, the employer will sit on horseback to leisurely home.
From on high looking down, improving flower field fluffy white clouds crept titles across mountains.
On the way into the Ba Phach, from above looking down at the little house in the woods of the Mong sink scrawny plum apricot. Still less blooming plum apricot season but with late season color yellow wild sunflowers surround makes the picture Moc Chau highlands even more charm.
The road into the season in Moc Chau is still undergoing final season yellow wild sunflowers.
Simple, casual, but the Hmong house always exudes natural beauty, fascinated by flowers growing inside shelf walls.
Everyday life suddenly poetic with the moments peace and refreshing perspectives.
Ang Village Pine forests mirror into the lake in a rare afternoon of winter.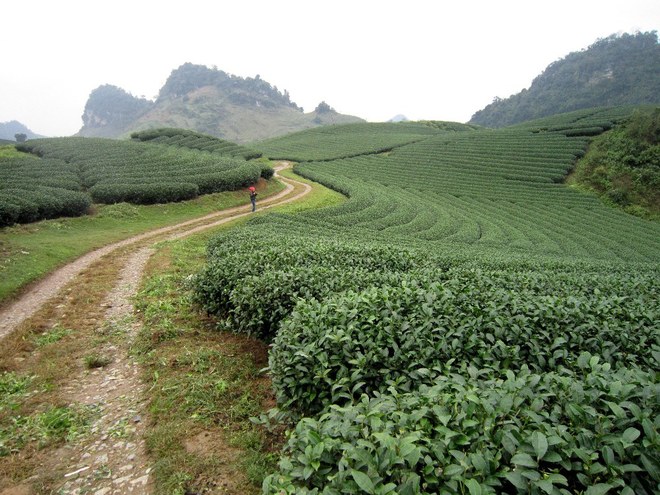 Not as wild sunflowers, cauliflower only one season, in Moc Chau tea hills are covered year round blue eyes untouched. This is one of those destinations that people as well as the double Phuot can not miss while in Moc Chau.
Orchid Garden and strawberries are also a very interesting destination in Ang Village, Dong Sang Commune, Moc Chau. In wide 2 hectares garden are vast orchids, is orchids foxtail fox tail, royal workshops, Kieu, three security sharp ... and do not call the name types hang suspended between garden, underground theater, dangling on the tree
The first day of December is the time of strawberries start fruit. Strawberries are grown and tested here for fruits the first time in 2011.
Dai Yem Waterfall, known as " Nang waterfall", " Vat Village waterfall" located in Muong Sang Commune, Moc Chau. The reason is named Dai Yem waterfall because according to legend, are strip mining of the woman affectionately at the boy escape floodwaters. Although relatively cold winter but many people still find the waterfall to admire the gentle beauty of silver waterfall.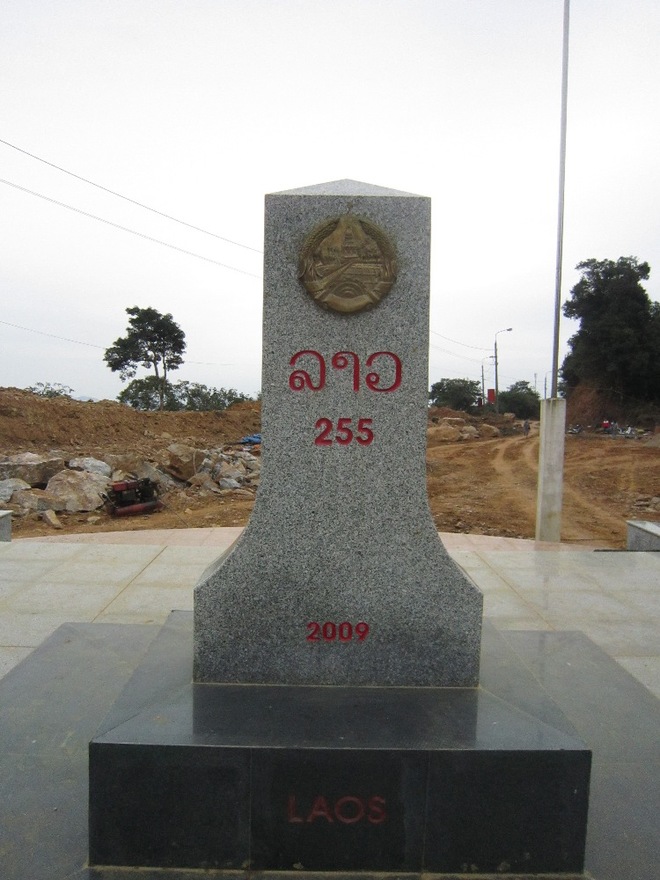 Go Moc Chau you can also set foot into Laos when crossing gate Sap and remember to bring your passport.
Innocent smiles of children on the road go to the school in Moc Chau.
Visit the dairy farms and milking cows are a unique experience in Moc Chau.
Note: The above article reprinted at the website or other media sources not specify the source https://mocchautourism.com is copyright infringement
Newer articles
Older articles