Visiting first-class cave in Moc Chau - Son La
2015-04-20T21:47:38-04:00
2015-04-20T21:47:38-04:00
http://houaphanhtourism.com/en/news/moc-chau-tourism/Visiting-first-class-cave-in-Moc-Chau-Son-La-100.html
http://houaphanhtourism.com/uploads/news/2012_11/hangdi3_2.jpg
Houaphanh Tourism
http://houaphanhtourism.com/uploads/logo_on_blue-300x300.png
VietNamNet Bridge – Son Moc Huong Cave, also known as Bat Cave, is said to be the most beautiful cave in Son La Province. It is a natural rock cave located northeast of Moc Chau District.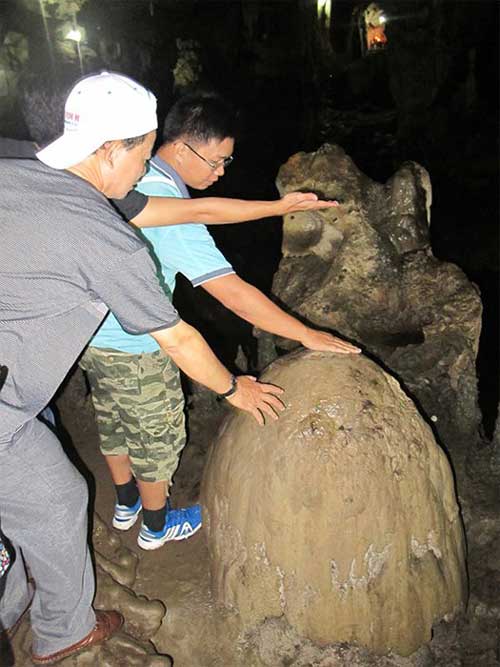 A rock in the shape of an egg.
Son Moc Huong was formerly home to colonies of bats but now most of them have moved to other places.
Covering nearly 7,000 square meters, the cave was previously referred to as Water Cave by Thai ethnic minority people in the province, since there is a spring inside the cave, supplying freshwater for locals, according to the provincial tourism website dulichmocchau.org.
After thousands of years of formation, the karst cave has been endowed with stalactites and stalagmites in various shapes and sizes, stimulating imagination of tourists.
In the midst of the cave is a lake of some 200 square meters.
In an excavation trip to the cave in 1992, scientists unearthed many objects made of stone and ceramic, indicating the cave was once inhabited by the people some 3,000-3,500 years ago.
The cave was recognized as a national beauty spot in 1998 by the then Ministry of Culture, Information and Tourism.
To reach the cave, tourists from Hanoi are advised to take National Highway 6 straight to Moc Chau Town of Moc Chau District, some 195km away from the capital city.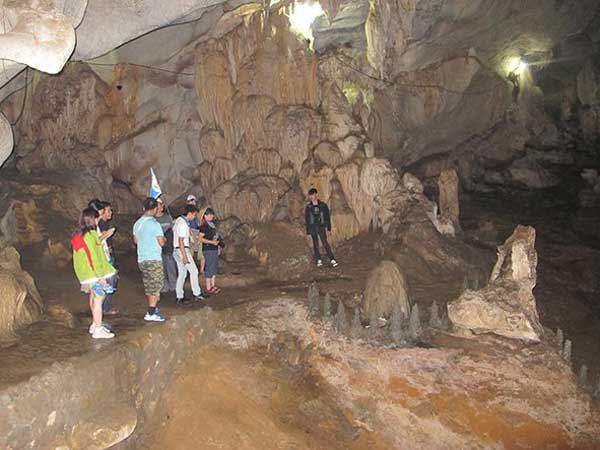 Bat Cave is endowed with stalactites and stalagmites in various shapes and sizes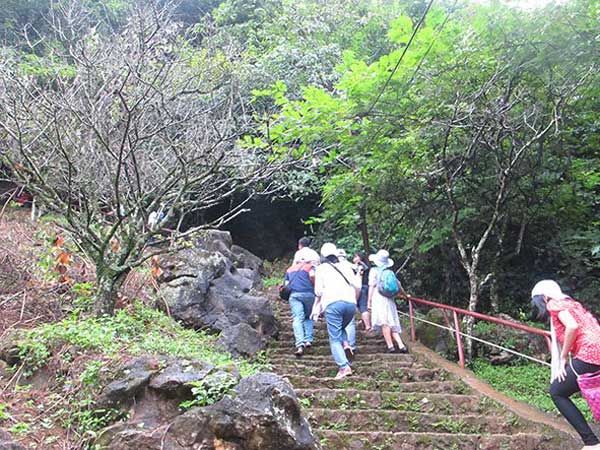 Note: The above article reprinted at the website or other media sources not specify the source https://mocchautourism.com is copyright infringement
Newer articles
Older articles